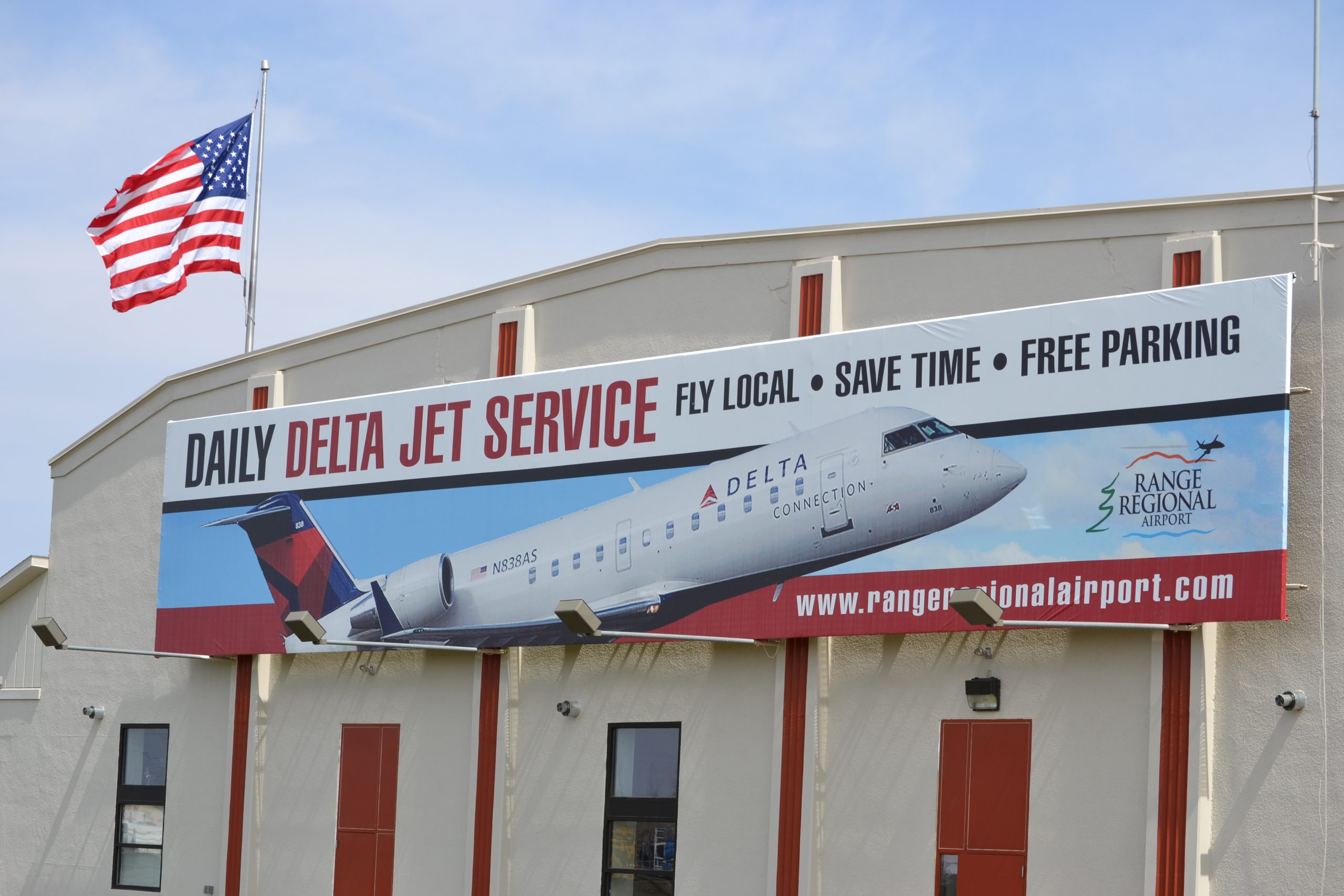 Few people know better than the staff at Range Regional Airport how important it is to travel safely and comfortably, especially these days. No matter where you're final destination is, we make certain your experience with us is a pleasant one. If you're planning a trip we wanted to highlight some of the Hibbing airport flights we have that can connect you to today's major world hubs, so read on!
Daily Flights with Delta
For those in the Iron Range Region, Range Regional Airport offers daily Hibbing airport flights with Delta Airlines to the Minneapolis – St. Paul International Airport. This way, if you're planning a trip anywhere in the world, you can easily reach your destination.
Chartered Flights to Nevada
In addition to our daily Delta Airlines flights, we also offer chartered flights with Sun Country from Range Regional Airport to Laughlin, Nevada. From there it's just a hop, skip, and jump away to anywhere you want to go.
Benefits of Choosing Range Regional Airport for Your Hibbing Airport Flights
When you choose Range Regional Airport as your mode of transportation throughout the Iron Range Region, you can fly locally without having to drive to another airport to fly. There's ample on-site parking that's easy to navigate and our flights to Minneapolis are in the morning, giving you more than enough time to make your connecting flight anywhere in the world.
Contact us for more information today!
Let us be your touchpoint for Hibbing airport flights. In addition to our daily Delta Airlines flight and charters, we also offer hangar services, aircraft maintenance services, and other aviation solutions.
For more information contact us online today or call (218) 262-3451.