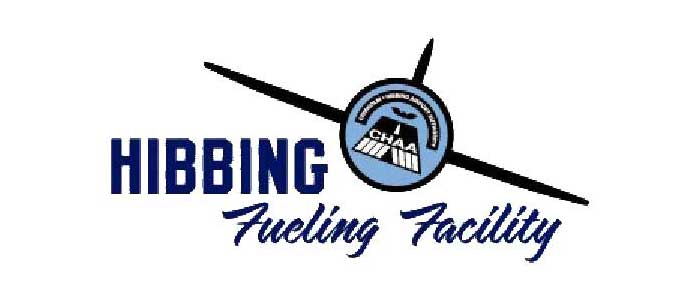 Hibbing Fueling Facility
11038 Hwy. 37
Hibbing, MN. 55746
Fueling Desk Phone: 218 -263-4353
Cell:  218-929-1147
Fax:  218-263-4346
Office Hours: 8:00 am – 3:00 pm
Refueling Hours: 3:00 am -midnight Sunday – Saturday
The Chisholm-Hibbing Airport Authority owns and operates the Fixed Base Operation (FBO) d/b/a Hibbing Fueling Facility. 
At Hibbing Fueling Facility, we strive to offer the best customer service and support from our FBO line service team.  Our expert customer service team is here to give you the information you need to make your stay with us enjoyable!  Our full service FBO is your complete flight solution at KHIB!
Hibbing Fueling Facility is proud to be a Titan FBO.  This partnership allows us to offer several contract fuel options for our corporate aircraft customers. Titan, AVCARD, World Fuel/Colt, Everest Fuel Management and more are accepted!
Quick turn specialists
Full service Jet A and 100LL into-plane
Contract fuel available
Aircraft parking and tie downs
State-of-the-art de-icing equipment Type I and IV
Single point and over wing
Lavatory service
Catering
Ground handling



Ramp parking for any size aircraft
Complimentary WiFi wireless internet
Comfortable passenger and pilot lounge
Comfortable quiet rooms
Complimentary crew car
Conference room
Refrigerated storage for perishables
After-hours fuel available
ACAR car rentals on the airport
Complimentary coffee and popcorn