RANGE REGIONAL AIRPARK IS OPEN FOR BUSINESS!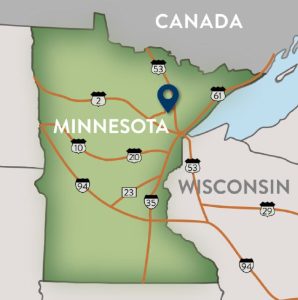 The Chisholm-Hibbing Airport Authority's Industrial Airpark has been approved by Minnesota's Department of Employment and Economic Development (DEED) as a Shovel-Ready Certified Site. Upfront services such as land survey, geotechnical services, wetland delineation, utility descriptions have all been provided to save expenses and expedite future development schedules.
For more information download our brochure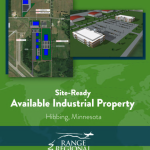 or visit:  https://mn.gov/deed/ed/sites-buildings/shovel-ready/hibbing.jsp
Facilities may be constructed to suit any manufacturing, office or warehouse needs. A variety of economic development incentives are available to qualified businesses as well as support assistance to ensure efficiency and successful projects.
For more information please contact: Shaun Germolus, Executive Director at 1-218-262-3452 or chaa@rangeregionalairport.com
Regional Partners include:
MN Department of Iron Range Resources and Rehabilitation
MN Department of Employment of Economic Development
MN Power
Hibbing Public Utilities
City of Hibbing
City of Chisholm
St. Louis County