CAREY LAKE SEAPLANE IN AND OUT SERVICE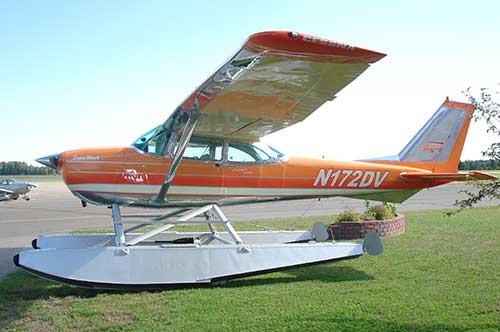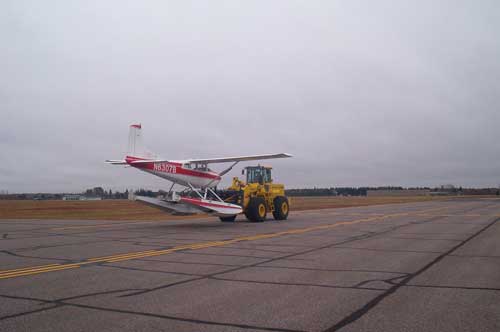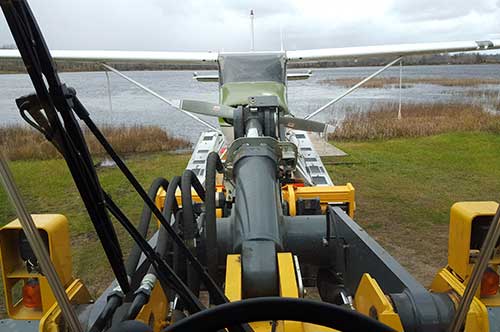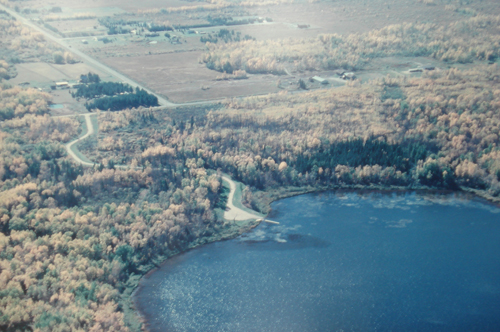 The Chisholm-Hibbing Airport Authority owns and operates the Range Regional Airport and Carey Lake Seaplane Base. The Range Regional Airport has an agreement with the City of Hibbing to allow floatplanes to operate from Carey Lake.
In supporting the needs of our travelers, we work to provide a high-quality venue for a broad range of flights and flight operations. Our Carey Lake Seaplane Base facilities are an example of our commitment to servicing travelers from across the country.
The Carey Lake Seaplane Base is located three miles north of the airport and provides transportation to and from Carey Lake for both pilots based at the airport and for operators with maintenance requirements. We charge a $50 fee per one-way flight, which is among the lowest flight prices in the industry today. Our maintenance work is completed by TNT Airworks and painting services by Midwest Aircraft Refinishing.
For those looking to utilize the Carey Leak Seaplane Base, it's important to consider the following:
• Those using the Base must have a Private Pilot Certificate with a seaplane rating
• Prior permission must be obtained from Range Regional Airport before landing and taking off
• 24-hour advanced notice is requested
• The Base shall not be used for taxi operations
• Refueling services are not approved at Carey Lake and must be completed at Range Regional Airport
The aircraft transport service is available by contacting the CHAA at 218-262-3451. Normal operating hours are Monday-Friday 8:00 AM to 4:30 PM. Special arrangement for weekends / after normal operating hours may be made, additional charges may apply.
Operating Limitations – Carey Lake
The following operating limitations for Carey Lake, Hibbing, Minnesota, are a part of the Carey Lake Seaplane Base License.
No operations are permitted during scheduled airline operations at the Range Regional Airport or when the Range Regional Airport is under Instrument Meteorological Conditions.
The Carey Lake Seaplane Base shall not be used for air taxi operations and no training flights or multiple operations will be allowed at the Carey Lake Seaplane Base.
Aircraft refueling and aircraft maintenance services are not permitted at Carey Lake. These services must be performed at the airport.
All seaplane traffic operating from the Carey Lake Seaplane Base shall comply with the following traffic rules:
1. Seaplane traffic will monitor and make traffic call on the Range Regional Airport CTAF 123.00.
2. Aircraft landing at the airport shall have preference over seaplane base traffic.
3. Seaplane traffic shall fly a 500-foot AGL traffic pattern and avoid conflict with traffic landing at the Range Regional Airport.
4. Seaplane traffic departing to the South will make a left-hand turn before Herman Road and remain north of the airport until safely clear of the airport traffic area.
PUBLIC NOTICE: CAREY LAKE SEAPLANE TRANSPORT FEE ENACTED – EFFECTIVE FEBRUARY 2013
Adopted by the Chisholm-Hibbing Airport Authority (CHAA) at the regularly scheduled Board meeting February 11, 2013:
Effective immediately, there will be a transport fee of aircraft to/from the Range Regional Airport and Carey Lake Seaplane Base in order to recover CHAA employee time and equipment expenses.
Tenants directly leasing from the CHAA will continue to receive one in/out (round trip) transport per year at no charge. Additional transports, transports for aircraft owners subleasing from other airport tenants, and transient aircraft owners/operators not leasing directly from the CHAA will be charged $50.00 one way ($100.00 round trip).
Payment to the CHAA will be made at the Hibbing Fueling Facility upon arrival or prior to departure.
Call now at 218-262-3451 to learn more about our rates.