The team from Range Regional Airport is proud to announce Premium Air is now providing private aircraft charter service from Range Regional Airport.  Chartered flights allow the ability to travel on your own schedule while saving you countless hours of windshield driving time. Now, on-demand charter flights anywhere in the U.S will be available from Premium Air!
As an FAA-certified FAR 135 on-demand air carrier, Premium Air is committed to offering outstanding services both on and off the ground. Their efficiency, competitive pricing, easy access, and privacy has made them one of the area's foremost on-demand charter flight providers.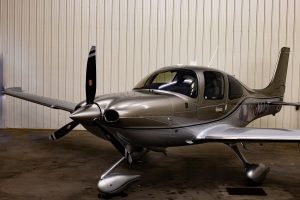 The pilots from Premium Air are highly trained and have thousands of hours of flight experience under their belt. They also operate some of today's most advanced aircraft including a 2018 Cirrus SR22 and a 2000 Beechcraft King Air 350.
For more information about the Premium Air on-demand charter flights available from Range Regional Airport or to book a flight today, visit https://premiumaircharter.com/contact/, or call 1 (833) 634-2387 or email info@PremiumAirCharter.com.