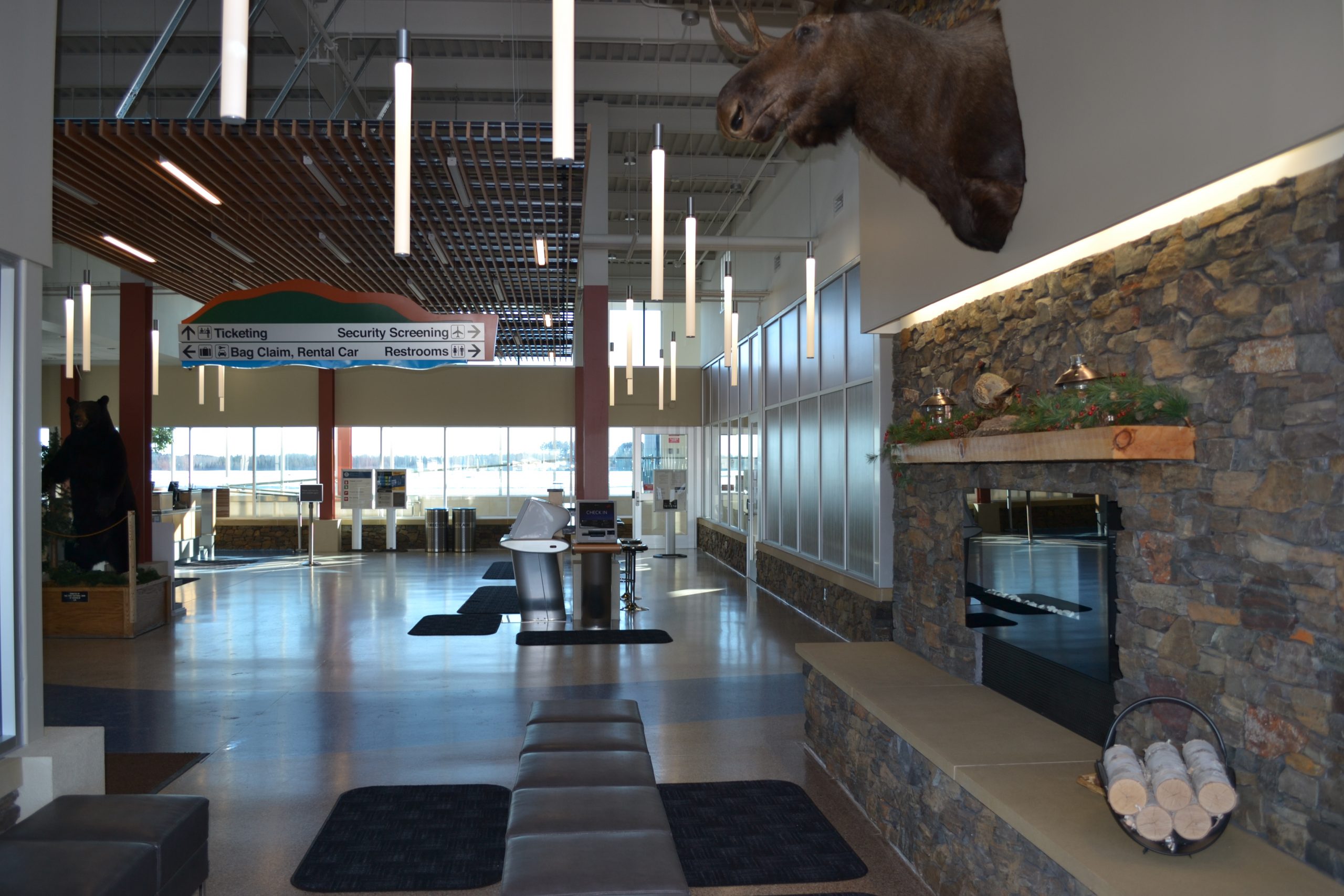 Whether it's your first time in Minnesota or it's been a while since you've visited, the team from Range Regional Airport is ready to welcome you at the Hibbing, MN, airport. We can help get you anywhere you want to go and offer recommendations for your stay in Northern Minnesota. Listed below, we've collected some great places to visit and sights to see on your trip, so read on!
Iron Range Tourism Bureau:  www.ironrange.org
Hibbing Minnesota Tourism
First, if you're flying into Range Regional Airport, taking a look at some of the landmarks Hibbing has to offer is a great idea. Hibbing offers a rural setting with plentiful outdoor adventures and a historic past. Known for its significant mining contributions, Hibbing's Hull Rust Mine, has supported infrastructure nationwide and was a vital contributor during World War I & II. Furthermore, Hibbing has been the home to many well recognized names such as Bob Dylan, Kevin McHale, Vincent Bugliosi, Roger Maris, Victor Power, Jeno Paulucci, Rudy Perpich, Gary Pucket, Dick Garmaker & Frank Hibbing. Music fans may find it interesting to check out the Bob Dylan collection at the Hibbing Public Library. It is highly recommended to take a tour of the majestic Hibbing High School & visit the Hull Rust Mine View. Hibbing Attractions - Hull Rust Mine ViewHull Rust Mine View (hibbingmineview.org)
Chisholm Minnesota Tourism
Another must stop is in nearby Chisholm, home to the Minnesota Discovery Center, which offers a Museum, Research Center and Park encompassing 660 acres. Here you can also adventure to the Redhead Mountain Bike Park with over twenty miles of trails or partake in the 19-hole mini-golf course. Additionally, Chisholm is proud to provide the Chisholm ATV Trail that is maintained by the NTXX Northern Traxx Club. The trail extends over twenty-five miles into the beautiful Side Lake area with gas, lodging and food conveniently located within riding distance of the trail. Some well recognized names that call(ed) Chisholm home are Dr. Archibald Moonlight Graham, John Shuster, Jason Smith, David Tamassoni, Mike Jugovich and Jim Oberstar.
Why Visit Minnesota?
If you're wondering what makes Minnesota so special, there are a number of reasons, one being that it's considered the "Land of 10,000 Lakes," meaning there are a lot of options for sightseeing and outdoor excursions. Minnesota allows you to experience the beauty of all four seasons with plenty of activities and events to keep you entertained throughout the year.
What Are Some Great Places to Visit in Northern Minnesota?
After checking out the sights and sounds of Hibbing, MN, there are some other great destinations to visit in the state, such as:
Mesabi Iron Range: Consisting of the cities of Hibbing, Hoyt Lakes, Aurora, Chisholm, Mountain Iron, Virginia, Eveleth, Gilbert, and Biwabik, the Masabi Iron Range boasts no shortage of activities. From visiting the Superior National Forest to the area's famous look out points, it offers something for everyone. You'll also find a lot of outdoor activities to do, such as boating, hiking, ATVing, and more. Plan Your Mesabi Iron Range Adventure | Visit Minnesota's Mesabi Iron Range
Grand Rapids:The bustling small town is a great place to visit offering a wide variety of attractions, lodging, and dining experiences. Some recommended attractions include the Judy Garland Museum, Edge of the Wilderness Scenic Byway, and numerous biking/hiking trails.
Ely: Ely is located at the edge of the Boundary Waters, the largest wilderness area east of the Rocky Mountains. This is a must stop location for all nature lovers offering superb camping, hiking, fishing, canoeing and birding in the Boundary Waters Canoe Area. Also, make sure to get tickets in advance to the enriching experience provided at the International Wolf Center.
Contact us about Hibbing, Minnesota, tourism, and more!
 Of course, there's plenty more to do in Minnesota than the things mentioned above, but you'll certainly have a great place to start with the aforementioned list. For more about visiting northern Minnesota, visit Explore Minnesota. If you have questions about flying into northern Minnesota, contact Range Regional Airport online or call (218) 262-3451.