The Range Regional Airport is a full-service airport facility providing you a first class traveling experience!
The airline terminal provides vending, car rentals, wi-fi and free coffee for the morning flights.
Our General Aviation building offers the same plus a courtesy car for visiting general aviation pilots.
Lost & Found:If you have lost an article you wish to obtain or found an article you wish to provide to the Airport's Lost & Found, please contact us at:
Phone: 218-262-3452
Fax: 218-262-6245 or
Email: chaa@rangeregionalairport.com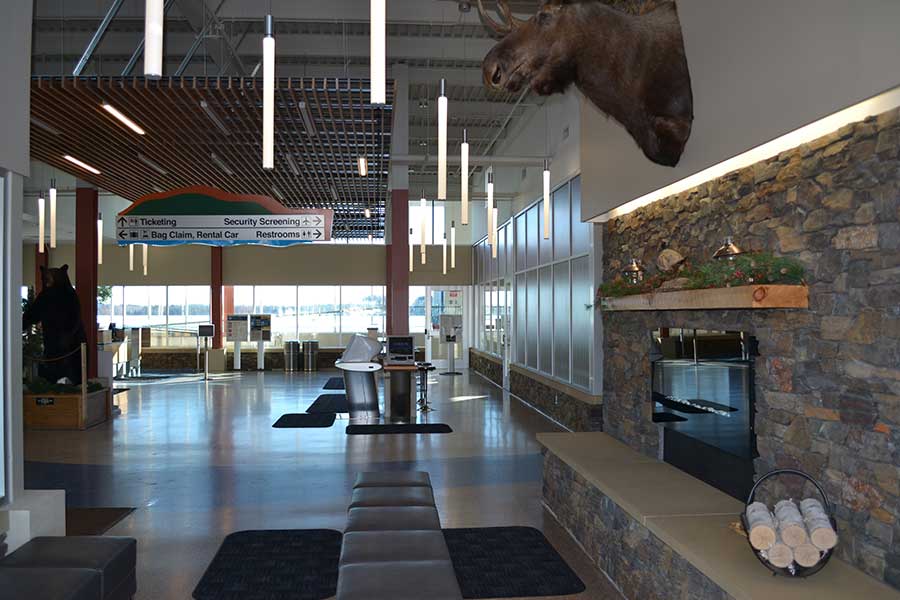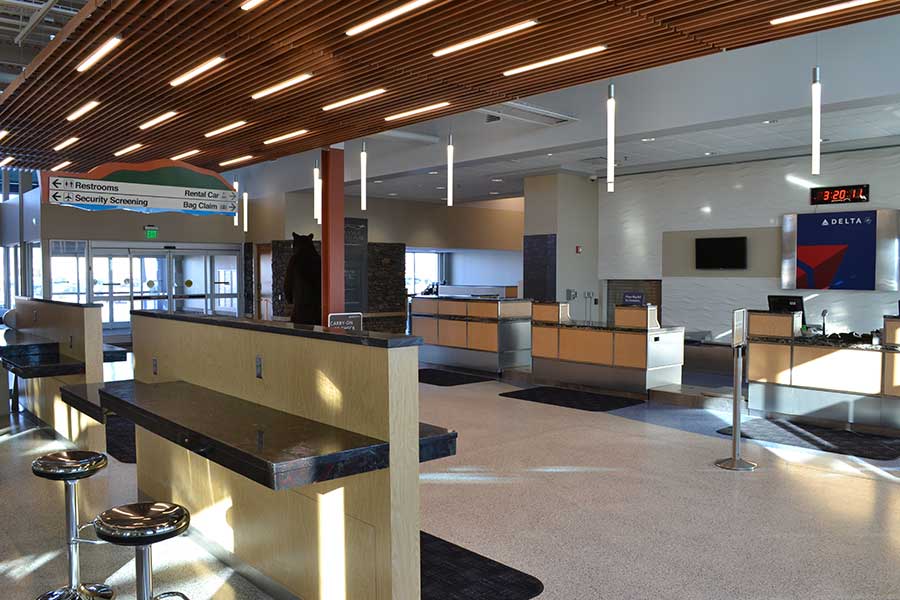 Regional amenities for your stay include the following restaurants, lodging and tourist destination information.
Lodging
Hampton Inn
4225 9th Ave W, Hibbing, MN 55746
1-218-262-0000 or 800-426-7866
www.hamptoninn.com
Chisholm Inn & Suites
501 Iron Dr, Chisholm, MN 55719
(877)255-3156
www.chisholminn.com
America's Best
1411 E 40th St, Hibbing, MN 55746
1-218-263-8982
www.americasbestvalueinn.com
Hibbing Park Hotel
1402 E Howard St, Hibbing, MN 55746
1-218-262-3481 or 1-800-262-3481
www.hibbingparkhotel.com
Giants Ridge
6329 Wynne Creek Dr, Biwabik, MN 55708
1-866-409-6650
www.giantsridge.com
Fortune Bay Casino and Resort
1430 Bois Forte Rd, Tower, MN 55790
800-555-1714
www.fortunebay.com
Holiday Inn Express
8570 Rock Ridge Drive, Mountain Iron, MN 55768
800-315-2621 or 218-741-7411
www.holidayinnexpress.com
Quality Inn & Suites
502 Chestnut Street, Virginia, MN, 55792
1-218-749-1000
www.qualityinnhotels.com