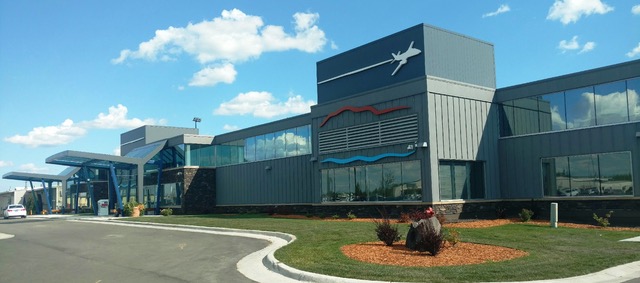 The Minnesota Department of Transportation recently released the Minnesota Statewide Airport Economic Impact Study. The study shows that public airports like Range Regional Airport (HIB) are significant contributors to statewide and local economies.
"We are excited to share the study results demonstrating Range Regional Airport's substantial economic benefits to our region," said Barrett Ziemer, Executive Director, in a press release.  "HIB is a strong economic cornerstone allowing the movement of people and commerce in and out of our Iron Range communities.  This connectivity is particularly important for the many businesses that rely on HIB to deliver and receive products, reach their customers, and remain competitive."
Other findings of the study show HIB also has the following economic contributions:
Provides economic efficiencies that bring competitive advantages that help local businesses create jobs that support local economies
Generates over $36 million in annual economic activity
Supports more than 263 jobs and more than $10 million in annual payroll
Generates $25.4 million in annual spending, and $1.4 million in state and local tax revenue
Supports local aerial firefighting, and general and business aviation users
Brings 10,045 annual visitors to the area
Supports medical services essential to area hospitals, including medical airlift, quick access for doctors and fast organ delivery
The study was commissioned by MnDOT in 2019 to measure the annual economic impact provided by 126 of Minnesota's 133 public airports, most of them located in Greater Minnesota. The 2019 MnDOT study also includes data from two separate Metropolitan Airports Commission studies, which researched seven public airports located in the Twin Cities Metropolitan Area. Together, the 133 airports make up Minnesota's public airport system.
To learn more about the Minnesota Statewide Airport Economic Impact Study, download fact sheets for any of the 126 airports studied, or get other information about Minnesota public airports, visit http://www.dot.state.mn.us/airport-economic-study/